Fitness Center & Gym
Stay Fit on the Road at the Empire Hotel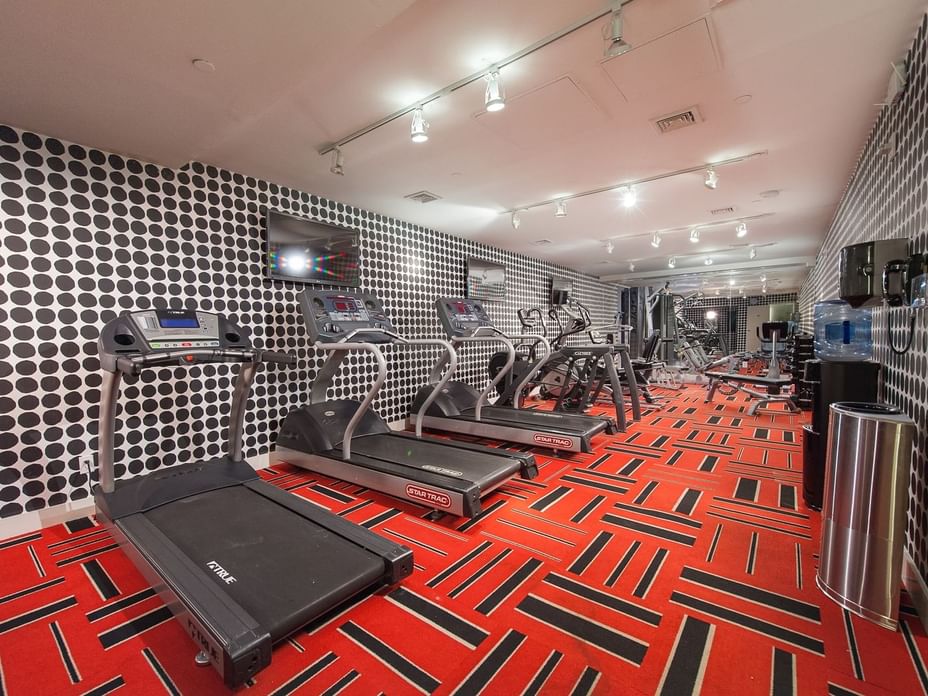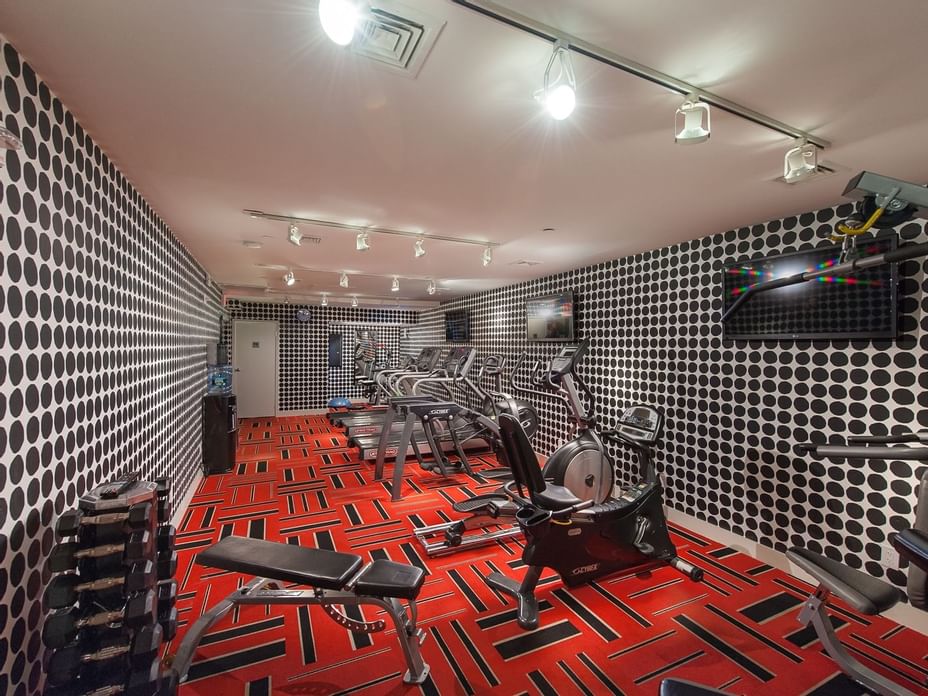 The Empire Fitness Center, located in the lower level of the Empire Hotel in New York City, welcomes guests to enjoy use of cardio, strength, and functional fitness machines during their stay at our hotel.
The Empire fitness center is equipped with large flat screen televisions, personal towels and hygiene supplies, a hydration station, and controllable A/C.
Cardio Machines: Treadmills and ellipticals with individual flat-screen TVs.
Strength Training: Free weights and adjustable benches for varied workouts.
Cycling: Stationary bikes for low-impact, high-intensity sessions.
Amenities: Hygiene stations with personal towels and sanitizing equipment.
Personal Training: Available by appointment through the Concierge service.
Hotel Guests can enjoy unlimited use of the Empire Hotel Fitness Center, open daily from 6AM - 10PM.