Central Park
New York City's Most Famous Green Space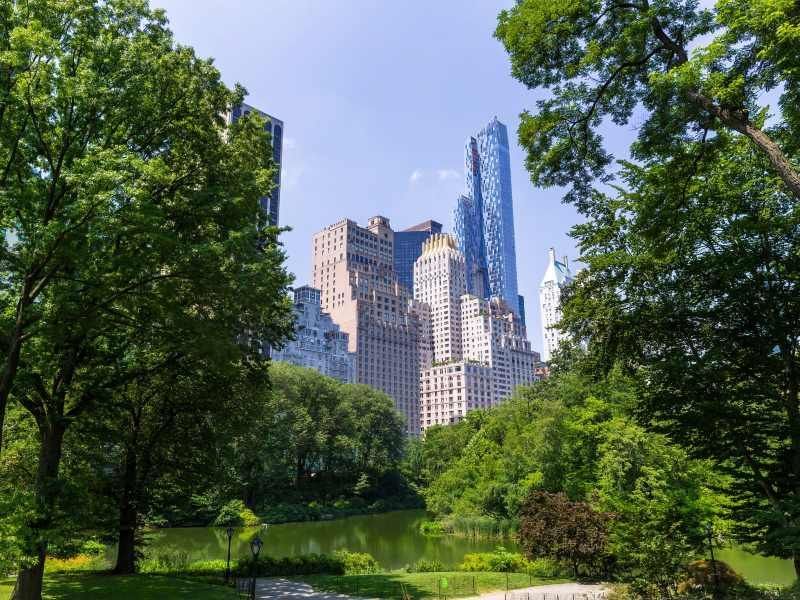 Escape the hustle and bustle of New York City and discover the natural oasis of Central Park, right in the heart of Manhattan. As you venture through the city, this iconic park offers a tranquil retreat for travelers seeking a break from the fast-paced urban lifestyle.
Grab a picnic basket from Whole Foods Market in The Shops at Columbus Circle and head over to Sheep's Meadow to lounge in the grass, or over to Strawberry Fields where someone is always playing a tribute to John Lennon. Take a leisurely stroll along the winding trails or rent a bicycle to explore the park's extensive cycling routes. As you navigate through the park, you'll uncover hidden treasures, charming bridges, and awe-inspiring vistas that will create lasting memories.
For a touch of culture, Central Park boasts notable landmarks waiting to be explored. Marvel at the grandeur of the Bethesda Terrace and Fountain, offering breathtaking views of the park's iconic lake. Indulge your artistic side with the captivating outdoor art installations that showcase the vibrant creative scene of New York City. And don't forget to visit the Central Park Zoo, where a diverse array of fascinating animals awaits.
Whether you seek a moment of serenity, a scenic backdrop for a leisurely walk, or a place to engage in recreational activities, Central Park caters to your desires. Let this iconic urban oasis be your sanctuary during your visit to New York City.
New York, NY, USA 10023 New York United States
Monday24 Hours
Tuesday24 Hours
Wednesday24 Hours
Thursday24 Hours
Friday24 Hours
Saturday24 Hours
Sunday24 Hours