Vessel at Hudson Yards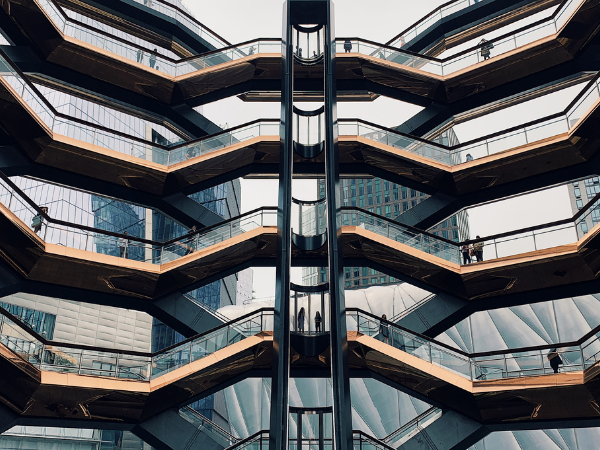 The extraordinary centerpiece of Hudson Yards is its spiral staircase, a soaring new landmark meant to be climbed. This interactive artwork was imagined by Thomas Heatherwick and Heatherwick Studio as a focal point where people can enjoy new perspectives of the city and one another from different heights, angles and vantage points.

Comprised of 154 intricately interconnecting flights of stairs — almost 2,500 individual steps and 80 landings – the vertical climb offers remarkable views of the city, the river and beyond.
The Shops and Restaurants at Hudson Yards, New York, NY 10001, USA 10001 New York United States
Monday10:00 AM - 9:00 PM
Tuesday10:00 AM - 9:00 PM
Wednesday10:00 AM - 9:00 PM
Thursday10:00 AM - 9:00 PM
Friday10:00 AM - 9:00 PM
Saturday10:00 AM - 9:00 PM
Sunday10:00 AM - 9:00 PM