The Metropolitan Opera
Your Night at The New York City Metropolitan Opera at Lincoln Center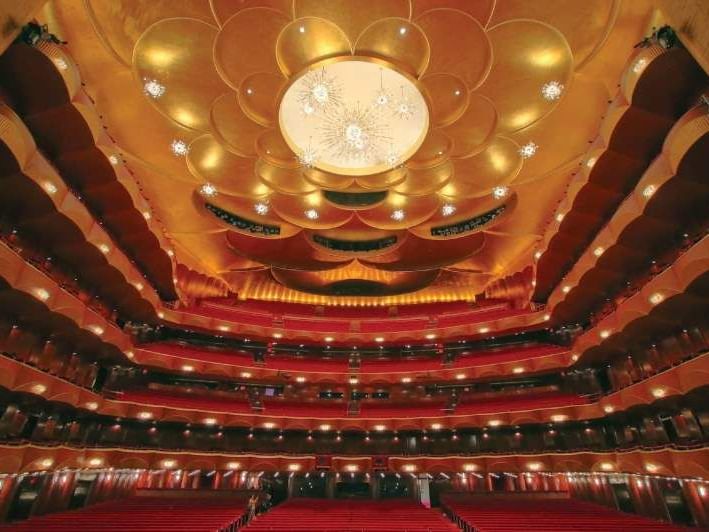 THE METROPOLITAN OPERA, affectionately known as "The Met," stands as an iconic beacon of the performing arts in New York City. Housed in the grand Lincoln Center for the Performing Arts, it is revered as one of the world's premier opera stages, attracting music lovers from all corners of the globe.
A Storied History
Since its opening night in 1883, The Met has been synonymous with artistic excellence and innovation. With a heritage steeped in tradition yet constantly striving for the avant-garde, it has premiered some of the most significant operas in the repertoire, earning an international reputation for its top-tier performances.
World-Class Performances
The Met's season is a rich tapestry of operatic works, ranging from the beloved classics to contemporary masterpieces. Boasting a roster of the finest vocal artists, conductors, and stage directors, the company presents unmatched productions that showcase the singers' virtuosity and the visual splendor of elaborate sets and costumes.
Visiting The Met
Whether it's your first opera or your fiftieth, attending a performance at The Met is an unforgettable experience. Every visit promises a night of sublime storytelling through music and stagecraft, conducted in one of the most spectacular opera houses in the world.
Engagement Beyond the Stage
The Met extends its reach beyond performances with educational programs, artist talks, and free live streams that provide deeper insights into the operatic art form. These initiatives reflect The Met's commitment to fostering a broader appreciation for opera.
As The Met continues to cast its spell of operatic magic over audiences new and old, it remains a testament to the enduring power and passion of opera.
30 Lincoln Center Plaza 10023 New York United States
Monday10:00 - 18:00
Tuesday10:00 - 18:00
Wednesday10:00 - 18:00
Thursday10:00 - 18:00
Friday10:00 - 18:00