The Edge New York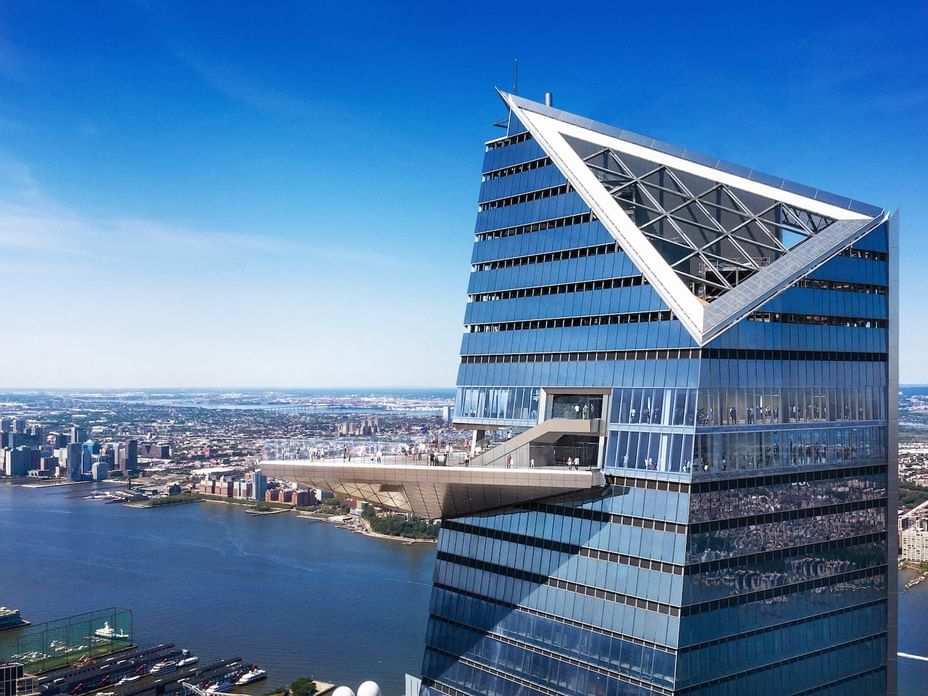 THE EDGE NEW YORK boasts the title of the tallest open-air observation terrace in the Western Hemisphere, featuring a unique architectural design that leaves you suspended above New York City. The experience simulates the sensation of hovering in the heavens, offering unparalleled 360-degree panoramas of the New York skyline.
Peer down through a transparent glass flooring from 100 stories above ground, lean into the tilted glass barriers for a gravity-defying perspective, and toast to the view with a glass of sky-high champagne.
This is New York City as you've never seen it.
30 Hudson Yards 10001 New York USA
Monday9:00 AM - 10:00 PM
Tuesday9:00 AM - 10:00 PM
Wednesday9:00 AM - 10:00 PM
Thursday9:00 AM - 11:00 PM
Friday9:00 AM - 11:00 PM
Saturday11:00 AM - 11:00 PM
Sunday11:00 AM - 10:00 PM