Outdoor Rooftop Plunge Pool
Enjoy NYC Skyline Views from our Upper West Side Hotel's Rooftop Pool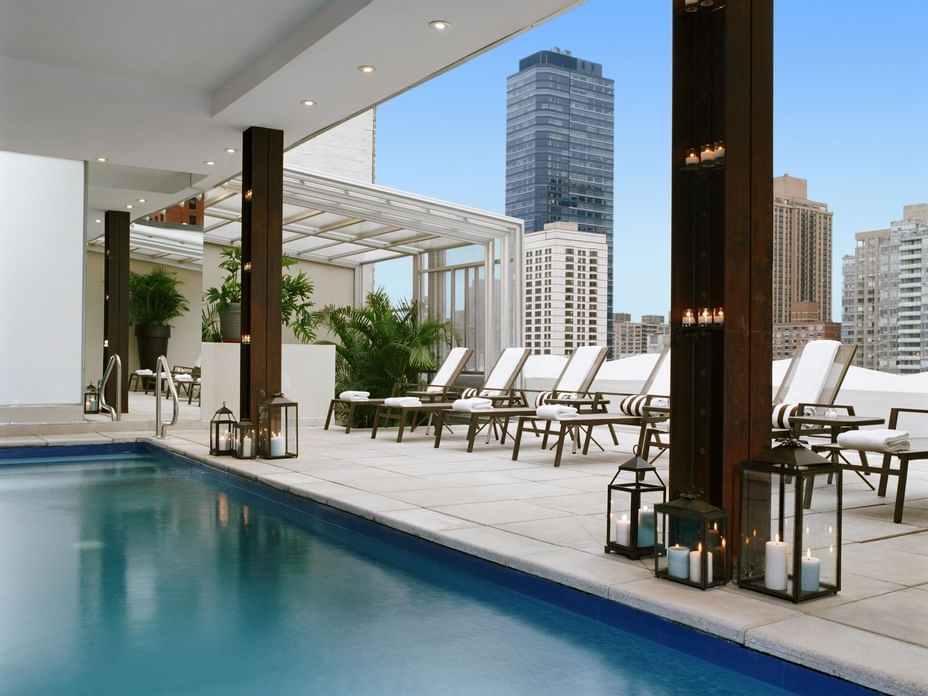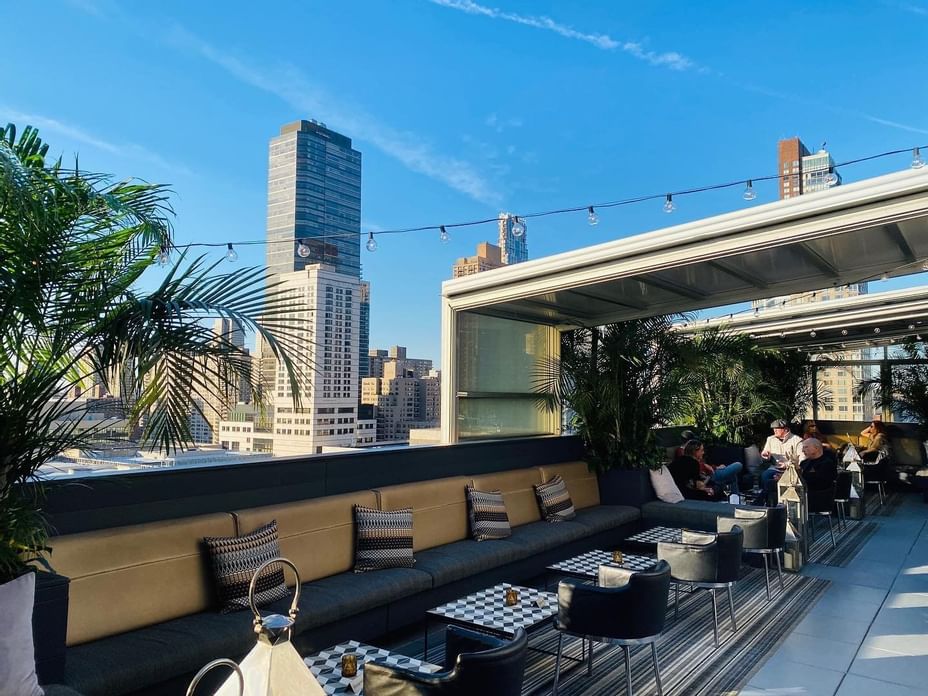 The Empire Hotel's Rooftop Pool Deck stands as an oasis of relaxation in the heart of Manhattan, setting the stage for an exclusive urban retreat. Nestled amidst the towering skyscrapers of NYC, our pool deck offers unparalleled views of the city skyline, serving as the perfect backdrop for relaxation or celebration. Guests are invited to take a refreshing dip in our temperature-controlled plunge pool and catch sun on comfortable lounge chairs, an experience elevated by the surrounding panorama. For those seeking a more intimate atmosphere, our private cabanas provide the perfect setting, complete with plush seating, privacy curtains, and bottle service..
Elevate your poolside experience with culinary delights from The Empire Rooftop Bar & Lounge. Our curated menu features a variety of delectable snacks and a selection of beverages designed to compliment your time spent in the sun or shade.
The Pool Deck is reserved exclusively for guests of the Empire Hotel. Guests of all ages are welcome to enjoy the Rooftop's amenities until 8PM, after which we transition to a 21+ environment. Book your stay today and meet us poolside.
Plunge Pool: Open Seasonally from Memorial Day (in late May) through Labor Day (in early September). Our Outdoor Pool will returm in May 2024.
Please note our pool is subject to the occasional closure, due to weather or private event bookings. To reserve our pool deck for your private event, inquire within.